Secret of the Wonderworker IX. - psychedelic masked party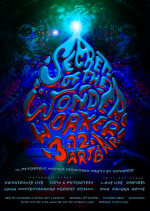 indoor
03.12.2022
Artbar, Brno
Štefánikova 1
map

Deco
Shivadeco, Psyda Art and friends
Info
Shivadeco vás zve na tradiční mikulášskou maškarní psytrance taškařici!
// ROZMANITOST // TOLERANCE // JEDINEČNOST // PŘIJETÍ //
V minulosti byli lidé za svou odlišnost trestáni a v extrémních případech i zavíráni do cirkusů, aby se jim mohli "normální" občané za peníze posmívat či se nad nimi pohoršovat. Doba se naštěstí změnila a dnes můžeme dát vyniknout naší jedinečnosti v pestré paletě projevů, ať už vnějších či vnitřních.
Na našich akcích se snažíme vytvářet bezpečné místo pro to, abyste mohli být naplno sami sebou a užít si noc tak, jak vám to vyhovuje a jak to máte rádi. Bez obav se tedy můžete vrhnout do maškarního reje, ať už máte jednu nohu kratší, o hlavu navíc a nebo jste třeba celí fialoví.
Letošním tématem je FREAKSHOW a je jen na vás, jak budete odvážní v pojetí svého kostýmu. Ten budete moci zvěčnit v našem fotokoutku a na ty nejlepší masky samozřejmě čeká odměna!
// BE ORIGINAL - BE FREAKY - BE YOURSELF //
-------------------------------------------------------------------------------
Entry
250 CZK / 10 EUR s maskou, 300 CZK / 12 EUR bez masky