Aldanga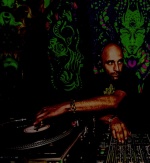 psytrance, chillout
Mixes:
https://soundcloud.com/al...
more info on FB:
https://www.facebook.com/...
Ales Chytil aka dj Aldanga (before Alyosha) started with his vinyl passion in 1997 to dj in clubs and parties playing various genres of techno, progressive and house music, and later on started promoting and organising electronic events with his friends in and around small village he grow up in South Moravian region.
He has been listening to electronic music since childhood and started mixing vinyl records on legendary professional dj turntables Technics 1210mk2 , which he still perform with till nowadays.
In 2009 in Uk where he lived those days and met dj Marschi, Maryosha djs psychedelic project was established. They played some B2B dj sets or separately in and around London and in 2011 they settled back in Czech Republic and kept spinning and promoting psychedelic events.
After, in late 2019 Alyosha resigned from the Maryosha djs project and started to dj under a new name Aldanga.