Transylvania calling 2014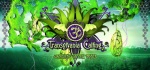 open-air
08.09.2014 - 15.09.2014
Rasnov, Romania

DJs
Info
PRESALE:
Full 8-Day Pass (Mon-Mon):
50 € Early Birds (September-October) SOLD OUT
70 € Early Birds (November - December 26)
90 € Early Birds (January - February)
110 € Regular Advance (March - April)
130 € Regular Advance (May - June)
150 € Regular Advance (July - August)
3, 4 & 6-Day Pass:
6 Day Festival Pass (We-Mon) - € 120.00
4 Day Festival Pass (Fr-Mon) - € 80.00
3 Day Festival Pass (Sat-Mon) - € 60.00
GATE PRICE (if available):
8 Day Festival Pass (Mon-Mon) € 180
6 Day Festival Pass (We-Mon) - € 150
4 Day Festival Pass (Fr-Mon) - € 120
3 Day Festival Pass (Sat-Mon) - € 80
Add-Ons:
VIP Parking & Car Camping Pass = 50 €
RV/ Caravan pass = 80 €
Early Arrival Pass = 20 €
TC-Shirt = 25 €
Donations for Treeplanting 5-25 €
Attention you still have to pay at arrival 5 + 2 Euro Eco & Local Tax at Gate. EcoTax refundable only on the last day of the Festival 15th September latestl 6 PM if you bring the bag with rubbish to the gate on your way out!
Additional Ticket Info: All multi-day passes include access to all music, camping, yoga & workshops.
Families: Transylvania Calling is a family friendly event. Children 12 & Under will be admitted for free if accompanied by an adult. There will be an interactive kids zone in the I Am Village.
Gate Hours: Camp grounds open Monday at 10 AM and will remain open until Monday at 6 PM. All guests must be packed out by 6 PM on Monday. If you arrive before the gates open you will be turned away.
Early Arrival: Purchasing a Sunday Early Arrival (EA) pass in addition to your festival pass, will allow you to get your wristband and access the campgrounds starting Sunday at 2:00pm. This will allow you to beat the crowd and have first choice of shady campsite. These passes are very limited and may not be avaialbe at the gate. Plan in advance.
Parking: Lot Parking is near the gate and will require you to walk into the venue.
VIP Parking is right inside the festival grounds. Your car will be a 3 minute walk from the main stage. You will only need 1 pass per car and will be allowed to drive in and out of the festival throughout the weekend.
Car & Caravan Camping is directly attached to the main campgrounds and will allow you to drive to your campsite and setup right next to your car. You only need 1 pass per car, but you will have limited space near your car and may only have room for 1 large or 2 small tents. Car camping is a 1 use ticket and once you drive out of Car Camping, you will not be able to re-enter.
Ticket sales are limited by our venue capacity this. In the event of a sell out, tickets will not be available for purchase at the gate and you will be turned away.
Prices are subject to increase at anytime without notice.
All ticket sales are final and non-refundable.
NEW LOCATION: will be revealed in time! plan your travels by Plane to Bucharest, Cluj or Sibiu.